Officium et Humanitas significantly improves the education of deaf and hard of hearing children
On behalf of the children of the children's home in Pytalovo Russia and the teachers and educators, small hearts would like to thank the German association very much Office et Humanitas for the great support
For millions of young children, education is the easiest ladder to get out of hopeless economic and social conditions[/vc_udesign_quote]
57 children live in the special educational children's home in Pytalovo in the Pskov region, Russia. They all have various hearing and speech disorders as well as intellectual disabilities. Teaching these children requires the use of special educational technologies.
The use of interactive set-top boxes when working with hard of hearing and deaf children increases the motivation to learn, creates conditions for optimizing the learning process and helps to activate the cognitive field of children. Special applications for these interactive devices stimulate children's mental activity, develop their logic and increase their concentration.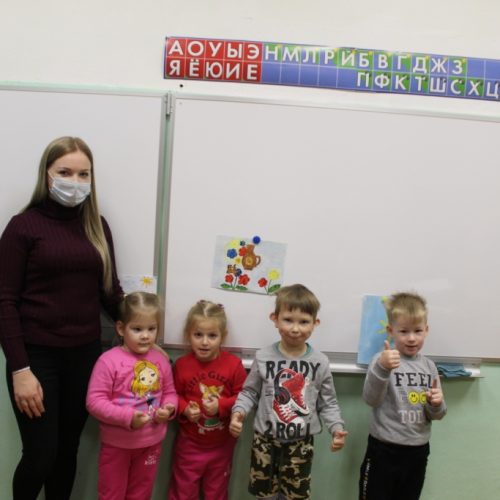 Thanks to the non-profit association Office et Humanitas the implementation of this project became possible.
This makes it easier for these children to integrate into society, to make themselves understood, to understand the people around them and of course to find a job.